"Everything can be improved."
C. W. Barron
SCOTTSDALE CUSTOM HOME BUILDERS
W
e are a family-run, full-service construction company proudly serving Arizona for over 30 years and specializing in building luxury custom homes. While each project varies in size, cost, architectural and interior design, we maintain the same strict levels of quality on every home that carries our company's name. We currently build 2 to 4 homes a year, devoting the time and care necessary to provide personal, individualized services to each homeowner.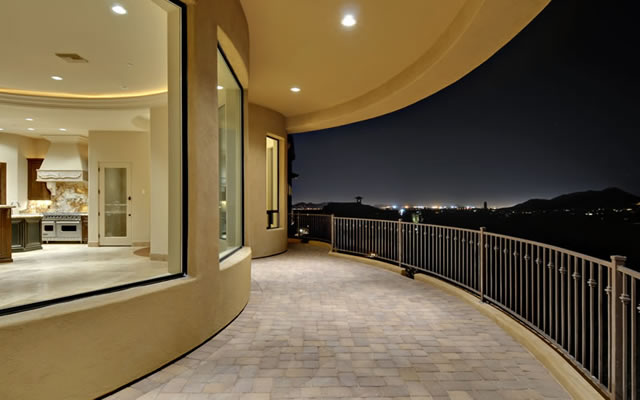 Not just any Scottsdale Custom Home Builder : Pictures from our Portfolio
We believe that building a custom home is one of the greatest investments and most rewarding experiences of your life. You are investing your time and emotion, as well as your money. When you select a home builder, you want to entrust this project to a builder whose values closely match your own.
As the custom home market continues to expand in Arizona, so does the number of custom home builders. We invite you to talk to our competitors. We are confident that when you compare our services, costs, and final product against those of other builders, you will choose Desert Sky Development to build your new home.
Making the entire building process easy and enjoyable for you, we offer the services necessary to take your vision from concept to completion. Those services include financing, architectural design, construction, and landscape design. Customer satisfaction is our main goal. Desert Sky Development is registered, licensed, bonded and insured.
To obtain more information, including references, or to discuss your plans for building a custom home, please contact us. We will invite you to a private meeting and tour of our work which will demonstrate the value of our services far better than words can describe.
After you have compared Desert Sky Development with other custom home companies, you will better understand our motto: "Where Quality Feels at Home".
Respectfully,