"If there is no worker involvement, there is no quality system."
Lloyd Dobyns and Clare Crawford-Mason
DESERT SKY DEVELOPMENT CUSTOM HOMES
D
esert Sky Development Custom Homes, Inc., was formed in 1992 by Mike Frat. The Company specializes in the design and construction of luxury custom homes in the finest sub-divisions in Paradise Valley, Pinnacle Peak, and North Scottsdale. Under Mike's direction, the Company has become a locally recognized leader in luxury home building, being acclaimed as one of the most respected builders in North Scottsdale.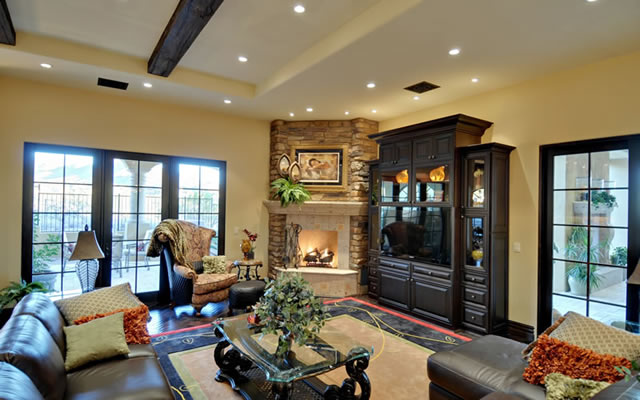 Not just any Scottsdale Custom Home Builder : Pictures from our Portfolio
Keeping stride with the explosive growth in the Valley of the Sun means that Desert Sky uses modern building methods and technologies to seamlessly coordinate the design and construction process. The Company uses a detailed team design process during which the team members work closely with the client. From inception to completion, Desert Sky ensures that each home matches the client's every expectation.
Every home Desert Sky builds is a priority because the owners understand how important the homes are to their buyers. Desert Sky does not merely provide shelter, it supplies the backdrop for years of family memories.
Desert Sky's unique hands-on approach means that each client need not be concerned with five or six design professionals - Desert Sky manages the entire team and process. The Company's attention to detail and unparalleled customer service truly makes Desert Sky the builder of choice for its many satisfied customers.
Desert Sky Development has been voted among Arizona's top Custom Home Builders several years in a row by multiple magazines and journals.
To schedule a tour of homes currently under construction, please contact us.